Mr Miguel and his fiancé sat down for an interview with us on a Sunday morning in La Spa Diamond. Since the first time they visited La Spa, they have become one of our most regular customers for years.
Here is the lightly edited transcript of that interview about Miguel's story to discover his favorite spa in town.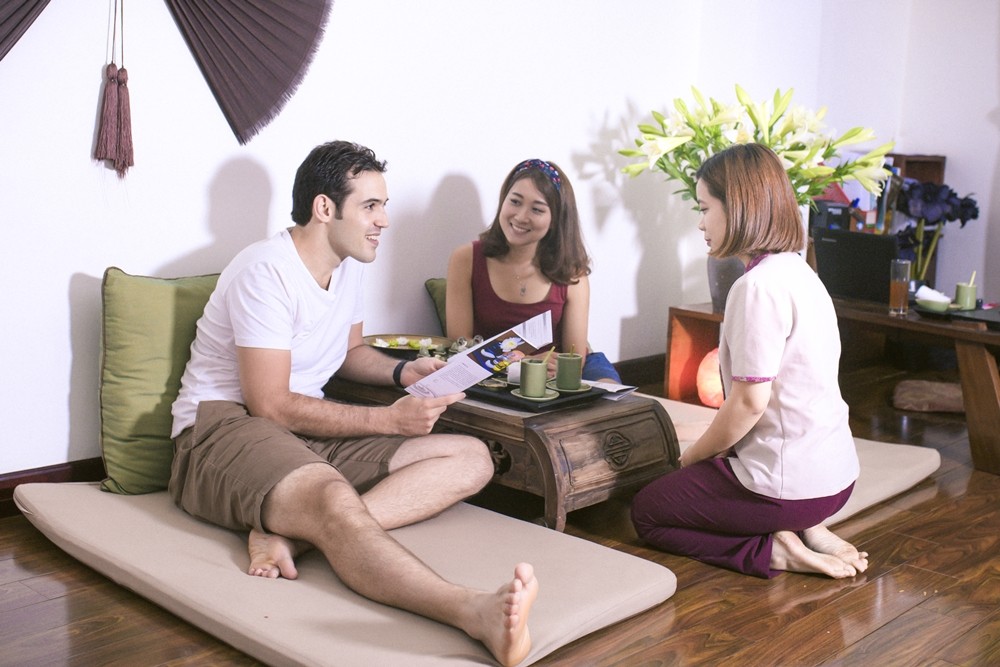 How long have you been living in Vietnam and how is life here? 
I have been living in Vietnam for 2 years already and my life is quite simple, working most of the times but whenever I have free time I like to travel.
What was your first impression of La Spa?
My first impression was really good, the facilities are really nice and I was super impressed with the quality of the service.
The difference between La Spa and other spas that makes you became our regular guest?
I decided to become regular guest because in my opinion was the best massage/service/result that I had on that on that time in Town and I tried already a lot of Spas in Hanoi, so I was really happy especially with the results and this is only possible due the knowledge of the therapists.
Do you have a favorite therapist and if yes, why her?
Yes I have, and that is one of the main reasons that I also keep comming back to La Spa, I really don't need to say anything, she knows already where are my weak points and I really feel that she tries her best to make me feel better. She is the best and I am really happy to discover her!
Please share with us your most memorable experience you have had in La Spa?
The most memorable experience I had was  with my wife we both had a massage together and we felt so good after it. The team is always very helpful and attentive to details. They always care about us trying to know our preferences.