"You rest your head tenderly on my shoulders while we sit below the old Oak tree, we smile at each other and gaze lovingly at the fascinating sunset over the hills. This moment makes me feel completely alive as if we have reached not just cloud nine or ten but also cloud infinity!"
So what does the Cloud 9 package consist of? This unique treatment is a combination of La Spa's two most popular therapies: Hot Stone body massage and Vietnamese Foot Care.
The Cloud 9 package, as well as other treatments in La Spa, begin with a relaxing foot ritual. The feet are probably the most hard-working part of the body but not everyone gives them the attention they deserve. The La Spa team has researched and discovered the most suitable ingredients for a foot bath which include black tea, ginger, cinnamon and lemongrass, boiled down for several hours. Soaking your feet in warm herbal water for five minutes, followed by a short massage targeting reflexology pressure points, will make you feel as though you have been pampered from head to toe.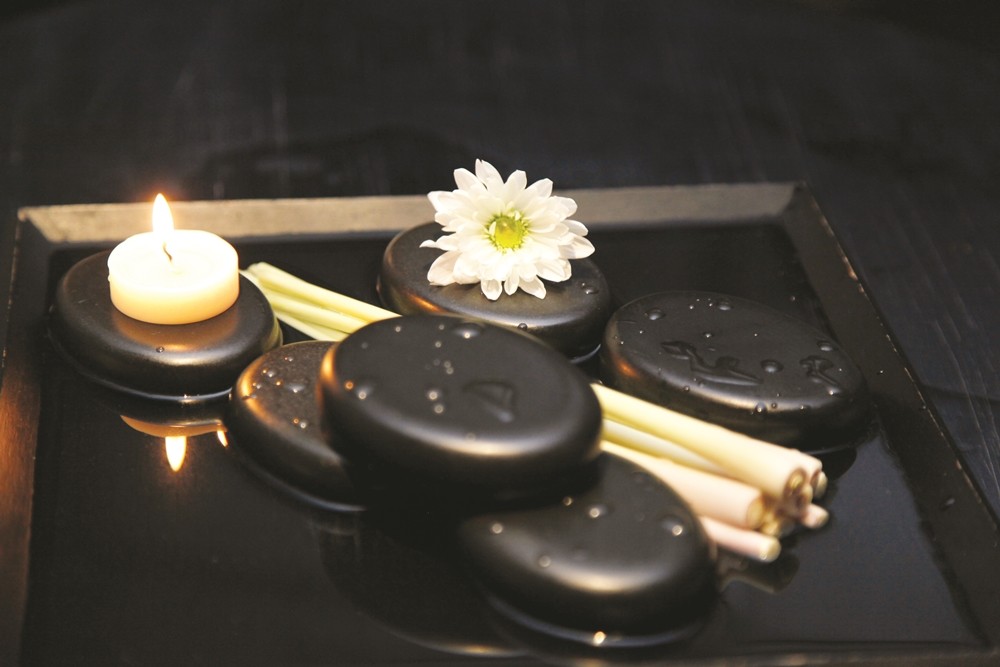 The foot ritual is immediately followed by a threestep thirty minute Vietnamese Foot care treatment. This includes a raw salt and lemon scrub, rubbing with two different types of foot file. The coarse one removes stubborn, hard skin on soles and heels  while the other is smooth providing firm and gentle exfoliation.
Last but not least, there is no doubt that hot stone massage is the all-time favorite in La Spa. It is not just a massage therapy helping to relax and ease tense muscles and damaged soft tissues throughout the body. By placing hot stones heated to between 130 to 145 degrees, along the spine or on the palms, combined with long massage strokes, kneading and a circular motion technique helps bring relief to those who suffer from insomnia or stress.
A comforting foot care combined with a good body massage will make you feel on cloud nine.